This store requires javascript to be enabled for some features to work correctly.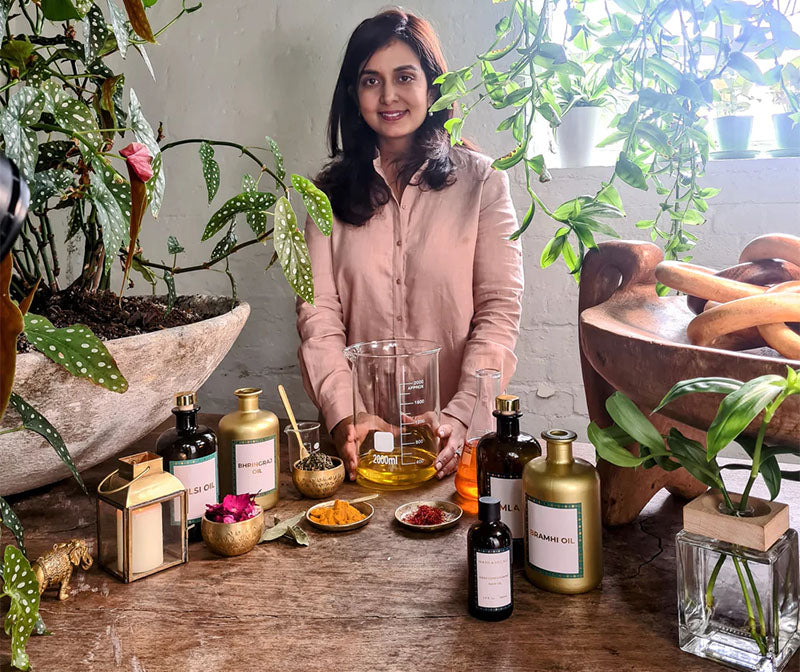 My Journey to Wellness
Karishma, founder and formulation chemist for Roots & Rituals, is a great believer in the healing powers of the natural world. A downturn in her health in her mid 20's ignited her curiosity in the botanical science of Ayurveda and how weaving these holistic traditions into her lifestyle helped her re-establish her inner health and wellbeing.
Karishma was raised in Spain and later moved to England to study Medical Biochemistry. Growing up among two contrasting cultures encouraged her to retain the soothing values and rituals from her indian heritage. Her research and dedication has translated into a brand that truly values both inner and outer beauty.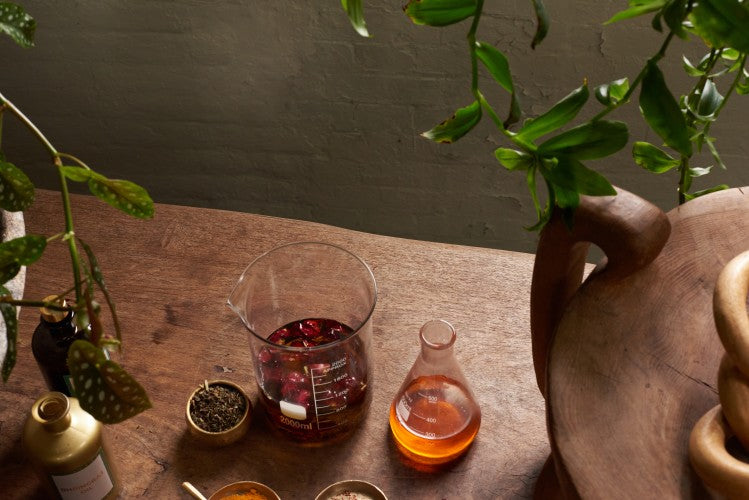 Where Nature & Science Collide
Her experience working for top pharmaceutical companies uncovered the long-term harmful effects of synthetic ingredients in our cosmetic products and learning how to replace these with plants, herbs, roots and essential oils became both her passion and her mission.
"It made me realize the importance of preserving my inner equilibrium by using pure plant-based ingredients for my beauty regimes. These subtle yet powerful changes combined with a positive mindset, wholesome nutrition, good quality sleep and yoga gave me the instinctive understanding that natural beauty and radiance are born out of happiness and contentment"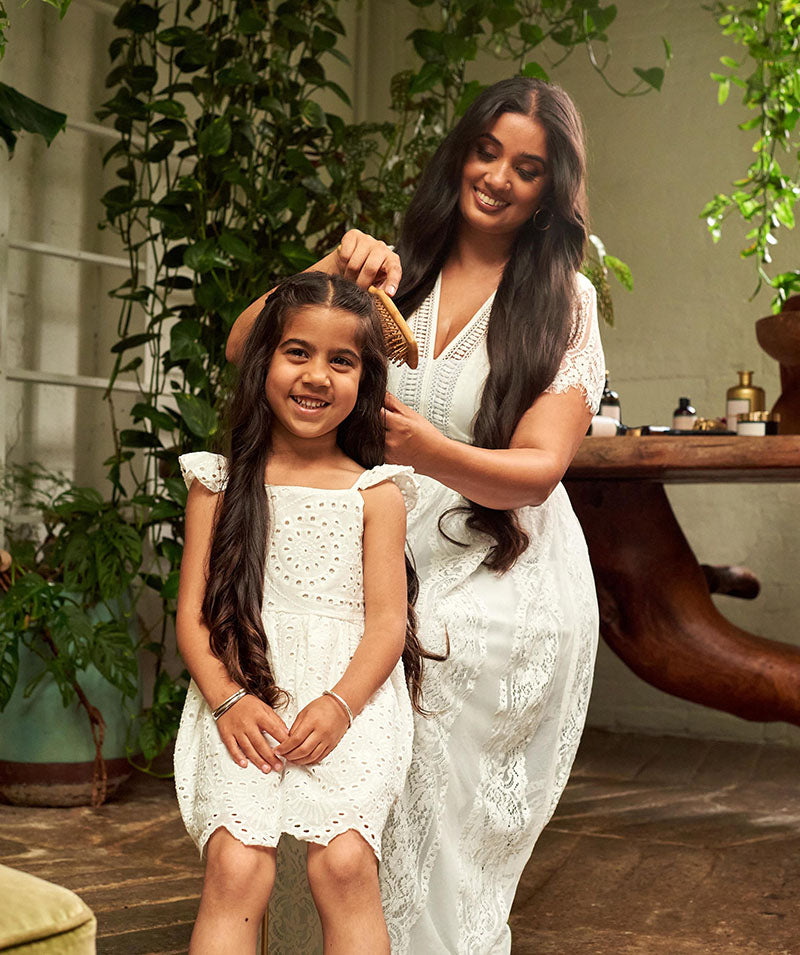 Nurture your Roots WITH
Timeless Traditions.
Our favourite healing practice is the ayurvedic Indian Head massage. It was a time of relaxation, tradition and bonding. A time when you could be together, learn how to rebalance your body's energy systems and perfect the massaging techniques to be passed down through the generations that followed.
Ancient Indian Head Massage involves the relaxing, yet stimulating application of touch to pressure points on the scalp, using a blend of rich, nourishing hair oils. This wasn't simply a pampering experience though– it was a chance to enhance your own sense of wellbeing. A 'side effect' was that it resulted in beautiful hair that was full-bodied, strong and radiated health.
Mindfully Created in the uk
AYURVEDIC ALCHEMY